December 8, 2023




6:30 pm - 10:00 pm
The proceeds from your ticket purchase will be donated to the Calgary Food Bank. 
This event is open to members of the Conservative Party of Canada, and their guests, only. 
As the holiday season approaches, we're thrilled to extend a warm invitation to our annual Christmas Celebration event. Join us for an evening filled with merriment, good company and festive cheer.
Come dressed in your festive attire and enjoy a delightful evening filled with joy and laughter. It's the perfect occasion to celebrate the spirit of Christmas with Conservative friends.
We would be honoured by your presence at this special gathering. Tickets are limited so please purchase your tickets by December 1st.
---
If you wish, please feel free to bring an additional donation of non-perishable food items for the Good Bank. Here is a list of their greatest needs: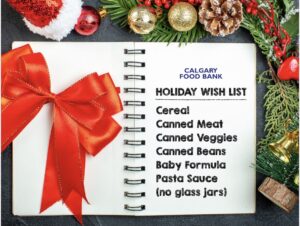 Address:
326 Aspen Glen Landing SW
, Unit 114,
Calgary
,
Alberta